Rebecca
About Me:
I am me. Long winded, quite serious, a bit crazy (who isn't?).
Interests:
Travel - road trips and long drives are my style!
Favorite Movies:
Hmmm...I cannot say that I watch many movies. I love movies - just don't watch that many. If I had to pick some I do like Stand by Me, The Man in the Moon (Reese Witherspoon not Jim Carey), The Truman Show
Favorite Books:
Too many to name. Recently I have been enjoying Tom Robbins, Paulo Coelho, and Chinua Achebe. However I can just as easily enjoy Iris Johanson and such. I am a book in every room and car kind of gal.
Favorite Questions:
"Love is the ultimate outlaw. It just won't adhere to any rules. The most any of us can do is to sign on as its accomplice. Instead of vowing to honor and obey, maybe we should swear to aid and abet. That would mean that security is out of the question. The words "make" and "stay" become inappropriate. My love for you has no strings attached. I love you for free." - Tom Robbins

"How many times do I have to tell you, Kayla - you are NOT aloud to talk!" - Jon (funny boy)
Music:
Anything. I mean it, really...anything. Okay, so that's a lie. Some heavy metal I just can't take. Some heavy rap, ugh, I turn it off. I am just a radio-flipping fool, can't find one channel to suit me.
Heros:
Heroes...sad thing is, I never had a hero. Hmmm, if I had to pick anyone it would be this chic I once knew in San Bernadino, California. She and her family were homeless, staying at the Salvation Army. Everyday, when the shelter was closed to residents, she would take her three kids, load them in a shopping cart and take to the streets of San Bernadino reading bible verses to other homeless and down and out people. She never complained, she never lost hope, and she always gave peace to others. I have never been that strong in my conviction of anything. She can be my hero. For never complaining on a rainy day, and always believing that tomorrow was a better day.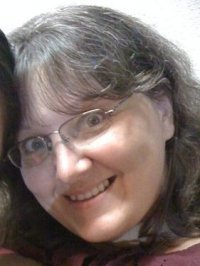 Links